Click on image for larger version.
Previous image 1 - 6 of 26 Next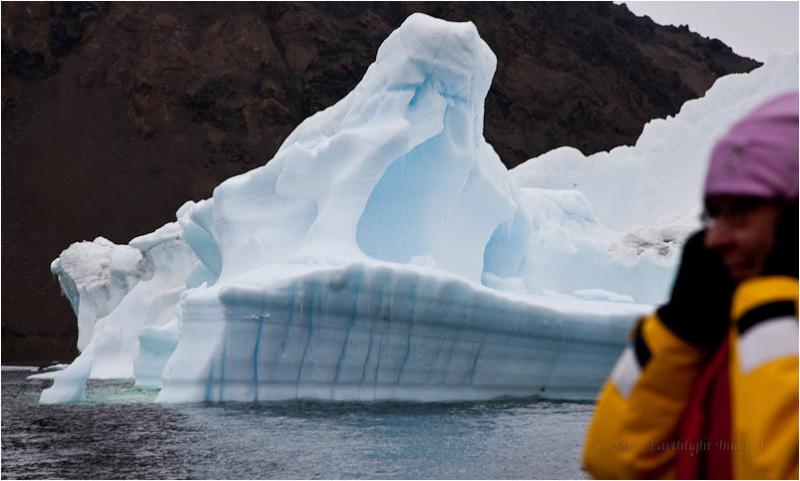 Jenny Clark keeping her ears warm as we ride a zodiac past a wave sculpted iceberg to Devil Island, an island of the Antarctic Peninsula, Antarctica. Deep ice in icebergs can be quite blue, the color not being a reflection of the sea. Canon 1DsM3 with 24-105 lens. 105mm, f/8, 1/640s, ISO 400, 01-20-09.