Click on image for larger version.
Previous image 1 - 5 of 5 Next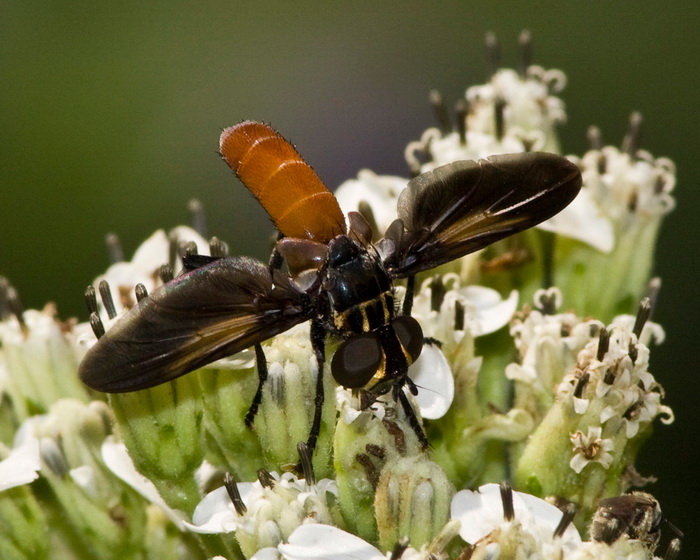 Feather-legged Fly - Trichopoda sp. Dorsal view. Found below the rimrock in a field of Frostweed Flowers - White Crownbeard (Verbesina virginica). Hays County, Blanco River at Waterstone Nature Preserve, 10/13/07.Canon 1Ds Mark III with 300 mm lens and 2x teleconverter with forced flash.