Click on image for larger version.
Previous image 1 - 1 of 1 Next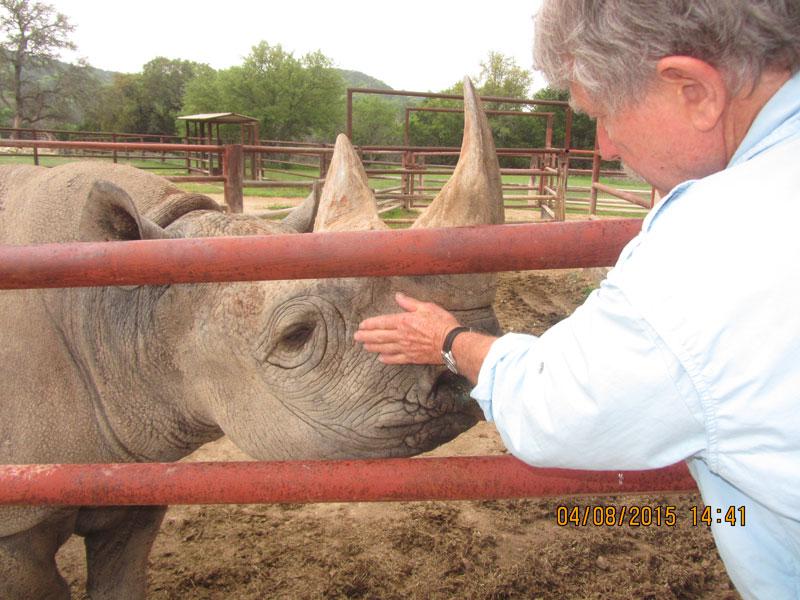 The Black Rhinoceros, Diceros bicornis, is critically endangered in it's home range in Africa due to poaching for its horns - used to make handles for ceremonial daggers called jambiyas for a growing number of wealthy sheiks. This male is one of a protected breeding population kept at Fossil Rim Wildlife Preserve near Glen Rose, Texas. Photo by Jenny Clark.