Click on image for larger version.
Previous image 1 - 1 of 1 Next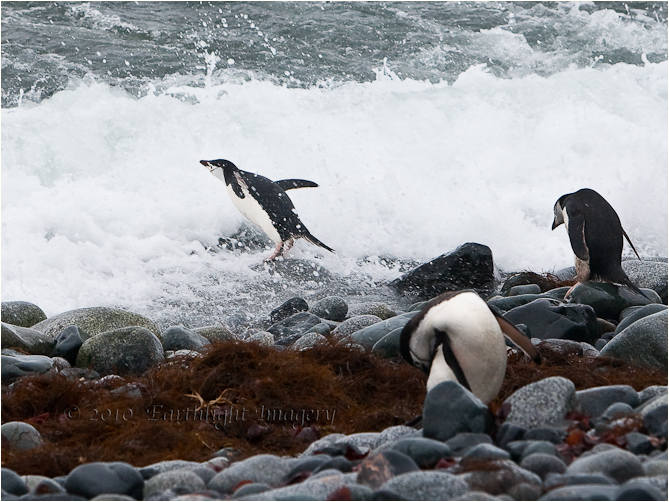 A Chinstrap Penguin plunges into the surf along Half Moon Island, one of the South Shetland Islands, off the Antarctic Peninsula, Antarctica. This island is a significant rookery for Chinstraps. Canon 1Ds Mark III with a 70-200 mm IS lens, 01-22-09.