Click on image for larger version.
Previous image 1 - 6 of 12 Next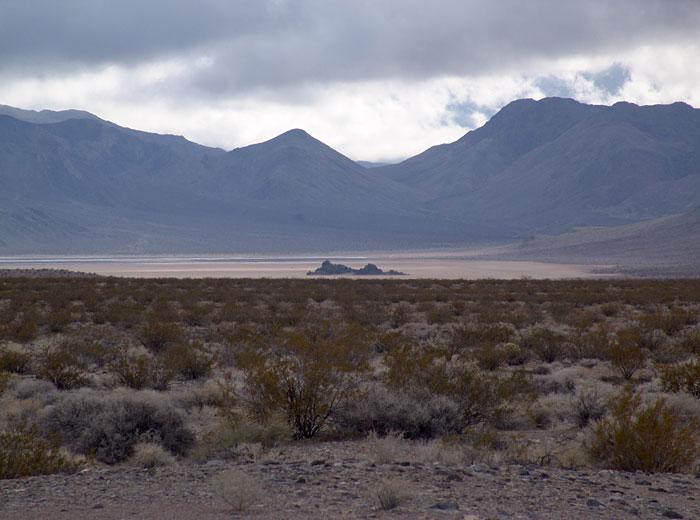 The Racetrack Playa, looking south from the northern end of the dry playa lake bed, past the 'Grandstand' outcrop of volcanic rocks in the northern middle of the lake toward the relatively low dolomite buttress on the right. A faint bluish-white line in the left center of the image depicts the water on the playa at the time.