Click on image for larger version.
Previous image 1 - 3 of 3 Next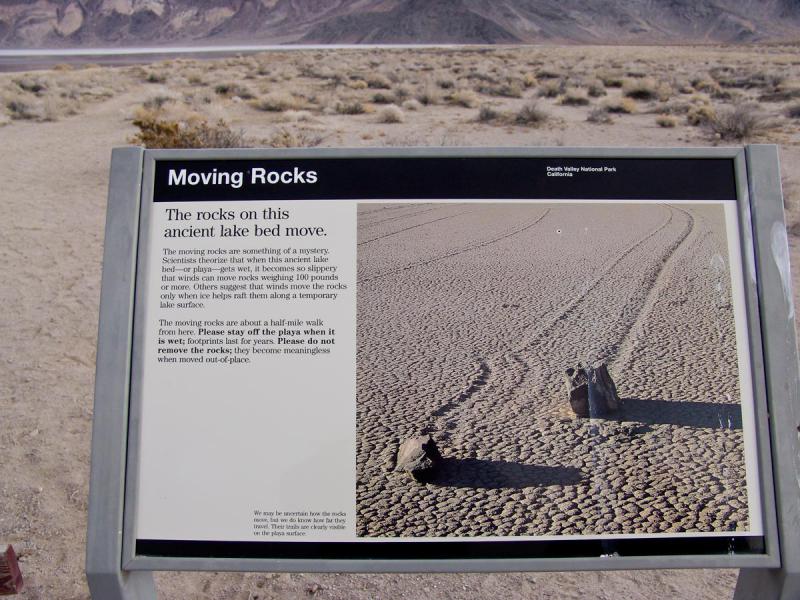 Welcome to the solution to the mystery of the moving rocks in Death Valley.
The National Park Service writes on the placard above that people other than scientists have suggested that floating rafts of ice are responsible for moving large rocks around on the playa. My question is, can the Racetrack's rocks move in any OTHER way?
Oft quoted authority Dr. Paula Messina of San José State University claims: 'The likelihood of future events are dependent on the optimum combination of lubrication and wind climate.' She postulates that gale force winds are required to move the rocks across a wet slippery playa.
I see it a bit differently.
Please read the Introduction by clicking on Read Gallery Introduction - upper right hand corner of this page.