Click on image for larger version.
Previous image 1 - 1 of 1 Next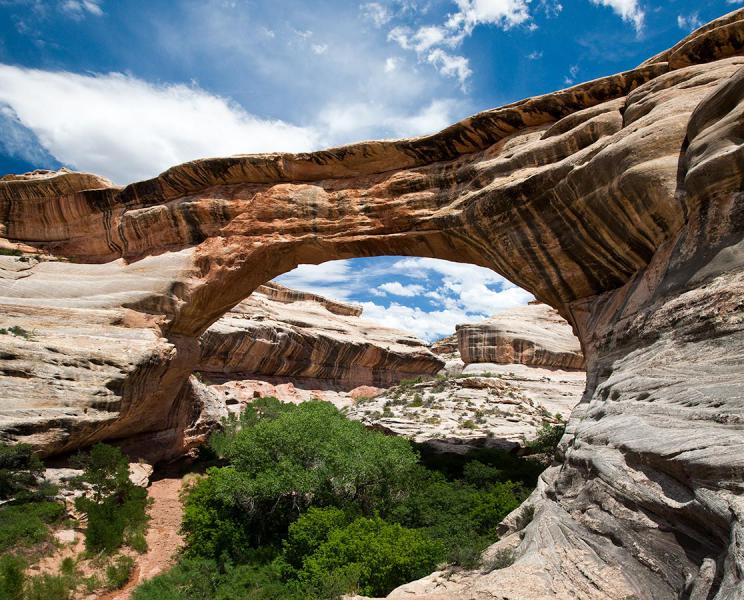 Sipapu Natural Bridge, located in Natural Bridges National Monument, Utah, USA, July 11, 2009. Panoramic photo of the 225 foot wide sandstone span captured with a Canon 1Ds Mark III with a 24-105 mm IS lens. An intermittent creek flows beneath this natural bridge crossing White Canyon.